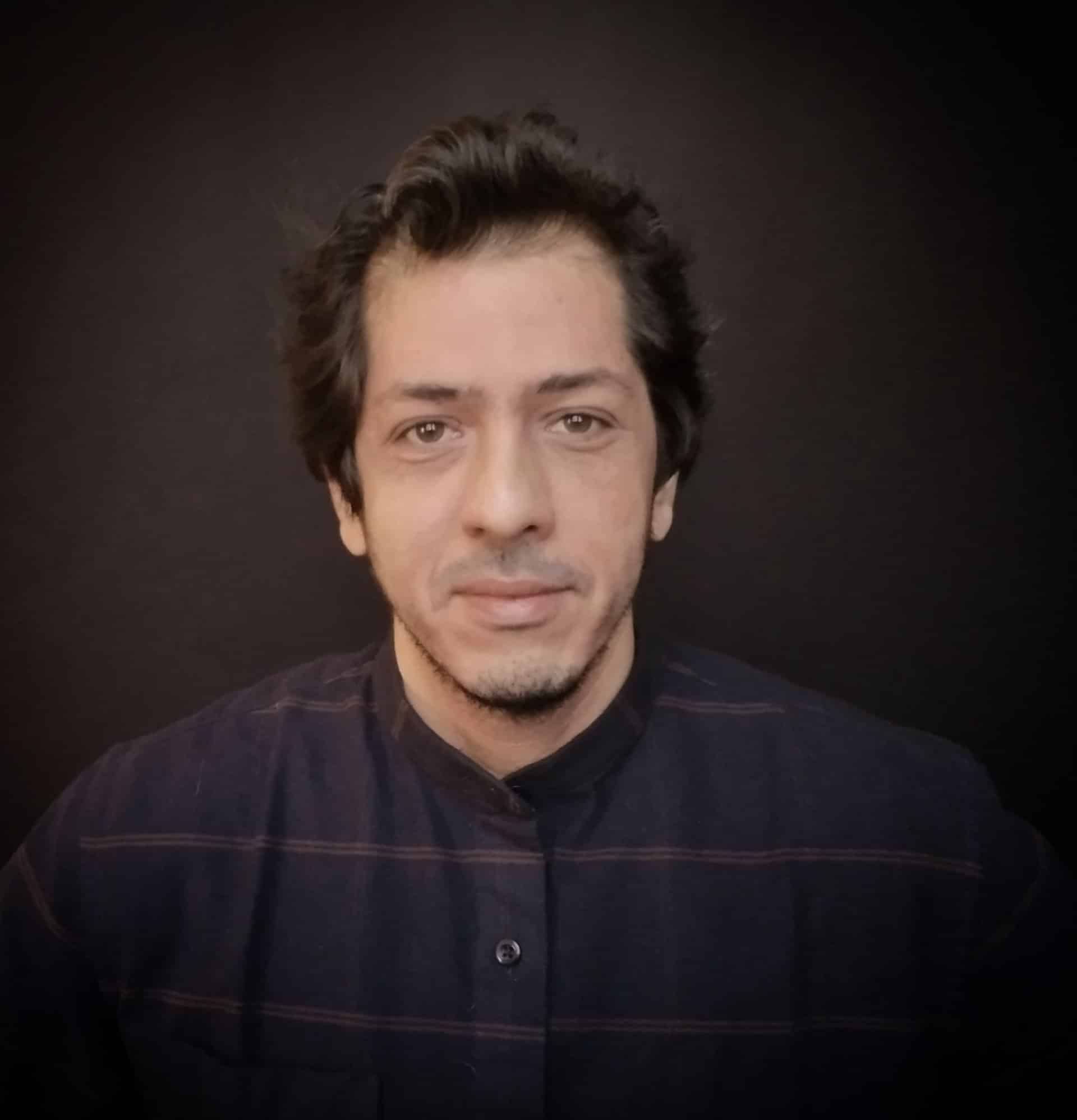 Look, if it sounds too good to be true it probably is. You want a no nonsense GMAT tutor who can help you define realistic goals and achieve your ultimate objective:

GET INTO BUSINESS SCHOOL
The best GMAT Tutor will cut to the chase
An MBA candidate looking for a gmat tutor reached out to me with the following request:
I will pay you 10,000 € to help me score a 700+ on the gmat in 1 month.

MBA candidate and GMAT prep student
My answer was NO.
He had tried most top gmat prep online courses available, signed up for their tutoring sessions, attended online gmat classes, and used up the credits to consult with their online gmat tutors.
I turned him down and explained why (I am paraphrasing now):
Your foundations in math and reading comprehension are not developed enough to achieve a 700+ GMAT in 1 month. Either pursue another goal or give yourself more time.
After a long conversation he expressed his gratitude and wished he had met three years prior. The funny is that if he indeed had met me 3 years prior he probably would not have taken my advice.
A good gmat tutor will amplify your efforts to achieve your goals, and
ALSO
save you time and be honest about your prospects of achieving your target gmat score

.
GMAT hacks or tips and tricks don't work when you take the GMAT
The gmat is a computer-adaptive test – the gmat scoring algorithm assesses your performance as you answer each question and adjusts the difficulty of the problems based on your performance. Because the gmat is timed, you have very little time to answer each question. Unless your verbal reasoning and quantitative reasoning skills are very well developed, you will not have the time to execute consistently and solve quantitative and verbal problems at a 700+ level score.
A hack, tip, or trick simply won't matter. All it can do is give an already strong candidate a little extra edge on the actual test. A significant improvement in a short amount of time is possible with a few gmat tutoring sessions but other criteria are required as I will describe below.
A gmat private tutor is much more than a 760 gmat score on the real gmat
Any serious test prep service hires 99th percentile test takers. But the a great gmat coach is a lot more than that.
The gmat tutor overlapping set. An intersection of:
A master test taker who scored in the 99th percentile.
High empathy – most tutors take high performance for granted. You need a gmat instructor who can appreciate that the 'obvious' is not so obvious, and explain seemingly complex ideas in simple terms.
A great motivator. This can be hard and you want someone who can help keep your chin up.
GMAT strengths and weaknesses
Another business school candidate reached out with the following message:
"My GMAT strengths lie in the quantitative section and data sufficiency. I am particularly good at identifying patterns and working with numbers to solve problems. Additionally, I have a strong understanding of basic math fundamentals such as algebra, geometry, and probability. My weaknesses are in the verbal section, primarily reading comprehension and sentence correction. Although I understand the concepts in all sections, I struggle with applying them during timed practice tests. To improve my weaknesses, I have been utilizing official gmat prep tests and studying strategies to help me better comprehend reading material quickly and accurately answer questions about it. Additionally, I have been focusing on strengthening my grammar skills by reviewing verb tenses, conjunctions, adjectives/adverbs and other important aspects of English language.
Nevertheless, I cannot seem to improve my score in a meaningful way. Can you help me?"
This is not uncommon. An expert gmat tutor understands that solving under timed conditions is a different ball game. Most gmat courses fail to account for improving performance under timed conditions. This was the main problem in that student's gmat preparation: failing to account for improving her work under timed conditions.
After years of experience, I found that this is the hardest thing to improve. You can solve thousands of problems, but if you don't change how you solve them to fit in, on average, 2 minutes per question, you will not make a meaningful improvement.
A gmat prep diagnosis might surprise you
Gmat score improvements don't simply happen when you improve your math or English. Because the GMAT is a quantitative and verbal reasoning test, many hidden variables come into play that an online diagnostic is unlikely to identify.
Consider what reasoning means:
The act of reading or consuming a set of information, understanding it, and make inferences based on that information.
What you need for a 700+ gmat score
Mental stamina, focus, and anxiety management
High level verbal comprehension of the English language
An intuition for good grammar
Excellent ability in basics of linear equations, geometric visualisation, and mental maths
Skill in paraphrasing large bodies of text into simple mathematical equations
Any decent gmat tutoring package must include a diagnosis of the above and regular evaluation.
How gmat online tutoring should work
A thorough diagnosis and review of your official scores
This includes an assessment of the above skill set and gmat history, weighed against your gmat goals. I sometimes turn people away because their target gmat score is unrealistic in the time frame they envision. In many cases, they agree that more time is required and we develop a strategy that factors in their career goals, admissions applications, and plan B. You don't want to be left hanging if your objectives don't work out.
An overhaul of your thought process
Some ideas cannot be transmitted via self-study gmat online courses available and a gmat prep course that includes one-on-one sessions with an experienced private tutor will be required. One of those ideas is solving more efficiently under timed conditions. Among the vast plethora of resources available, an attentive gmat tutor can pinpoint you to the information you need to do a lot more than you currently can with less effort. Excellent test prep is not about presenting you with a linear path. Instead, it factors in individual learning style and a student's individual learning needs.
Regular assessment by your private tutor
This happens in two ways: assessing performance when I work with students during gmat lessons, but ultimately, on official gmat practice exams. A good benchmark is to spend 20 to 30 hours of self-study between practice tests.
How to determine if you are a good candidate for a big score improvement with gmat tutoring.
You have not solved all the gmat problems in the official guide or other formats of gmat test prep.
You have obsessed over gmat math (this is a common error) and neglected working on sentence correction, critical reasoning and reading comprehension.
You have not hired any gmat tutoring services.
Why I became a gmat tutor
About a decade ago I was working on a startup in the transportation industry. Uber moved into Barcelona, Taxi syndicates were hard to work with, and so I decided to work in a domain I knew so well and to which I held all the keys. I've always had a knack for standardized tests and officially began my one-on-one gmat tutoring service.
One-on-one private gmat tutoring is more art than science
The gmat is one of the most exciting tests I have ever taken. All standardized tests present a challenge, but the GMAT is a test one takes relatively late in adulthood. Effecting change in oneself, let alone in others, requires a great deal of introspection and the patience to understand someone's problems and develop a solution that works. It is a lot like therapy. One size does not fit all, and empathy pays a great deal.
The best gmat tutors will hold you accountable
If you want to get into business school or hit that 700 on the gmat, talk to me. I want to help you. The path may not be linear, and we may hit a few road bumps, but if you don't give up on your goals, I wont.
---
Testimonials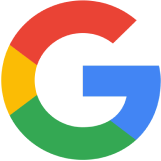 Great preparation, tailor made to the student's needs. GMAT Buddy can help students of all levels of expertise ace the GMAT. With one on one lessons to improve test strategies and reasoning, as well as recommended tasks to prepare outside class, GMAT Buddy can really take students to the next level. From my personal experience, I did some initial prep for the GMAT on my own, but it was only after GMAT Buddy that I truly grasped the concepts and jumped to the next level. 100% recommend this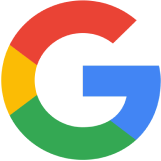 Great help for the GMAT prep. Highly reccomend working with Ayham. I contacted him for a last push during my study for the GMAT, and quickly identified my weaknesses to work on! Great experience!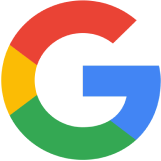 Gmatbuddy and Ayham are a must when it comes to GMAT preparation, specially under tight deadlines or if you are struggling with how to prepare it. I got a recommendation from the admission team of the business school I was planning on attending and I am sure that I made the right decision, as I would not have made it without him. Ayham helped me to achieve the score I needed to secure admission and was key to boost my score from 570 to 680 in 3 months, something that I thought could not be possible. He has done so by his unique approach to the exam and his one-on-one sessions. The program and the way you study will be tailored to your specific needs, which I found to be unique compared to other programs. Also, the way the program is taught focuses on strengthen your foundations and the way you approach the exam, not just repeating questions over and over (which you will eventually have to do, of course). Ayham has helped me to think differently, faster, and more efficiently, which really helps to approach the test questions in a more clear and easier way. The method was easy to follow, well-structured and almost fun (as fun as studying for the GMAT can be). It consists in numerous courses and quizzes that cover all topics included on the exam, with detailed presentations and explanatory videos that made my life way easier. You can also track your progress easily and very intuitively to understand what your weak areas are, how long you take per question, and what is the most efficient way of solving them. Furthermore, one-on-one sessions with Ayham are what puts it all together. He is an outstanding teacher, his explanations are clear and concise, technically he is excellent and there is no question he cannot answer. Nevertheless, for me his greatest asset was his ability to motivate you and make you believe that you can achieve your goal, even when you are really struggling and think it is not possible. He is always available, listens, cares and has great emotional intelligence to guide you through the sometimes-painful process of studying for the GMAT. Therefore, for me Ayham does not only prepare you for the GMAT, but also teaches you how to think in a more efficient and clear way. You will not only invest on skills that are valuable to get a great GMAT score, but also on skills that will be key to perform at your highest in business school and at your job. In conclusion, I am very grateful to Ayham and I definitely recommend him to anyone who is looking to prepare for the GMAT, as his tailored method and unique counseling will enable you to ace the exam and learn to think differently, faster and more efficiently.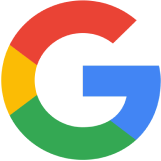 Ayham from Gmatbuddy comes highly recommended by both family and friends, and it's not hard to see why. As someone who had been out of the classroom for over seven years, I needed all the help I could get to prepare for the GMAT exam, and Ayham's helpful attitude and availability proved invaluable. What sets Ayham apart is his unique method of preparing for the GMAT exam that delivers significant score improvements in a shorter time frame. The method is easy to follow, not overwhelming, and even enjoyable. However, it's the personal touch and one-on-one sessions with Ayham that truly make the difference. Throughout my preparation process, Ayham was always there for me, regardless of the time zone differences due to my frequent travels. He provided clear explanations to all my doubts, listened to my concerns, and provided much-needed encouragement. I was amazed at how he taught me to approach complex problems with simple solutions, which accelerated my progress significantly. I highly recommend Gmatbuddy and Ayham to anyone looking to prepare for the GMAT exam. Ayham's personalized counseling and unique approach to teaching will give you the ability to see through problems and boost your progress greatly. I'm grateful to Ayham, and I'm not sure I would have made it into an MBA program without his guidance.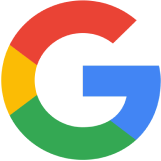 Ayham was an excellent tutor, incredibly supportive throughout and curated a study plan according to my needs not only for a grade but specifically for the business schools I was interested in. Ayham has an incredible bank of resources that he has made which were invaluable for my studies and really helped as it's often difficult to find reliable material for the GMAT. He is an incredibly kind person and I couldn't recommend him highly enough.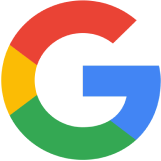 Regardless your knowledge, bachelor, overall background or time that you need to dedicate to the GMAT, Gmatbuddy led by Ayham is just the perfect and more tailored mentoring programme that you can have in order to stand out and boost your GMAT. In my experience, Ayham has helped me greatly not only to score a better GMAT grade when I was struggling the most but also to learn faster, more efficiently and think differently to face my GMAT and MBA goals in a better way. Ayham is an outstanding professional and person. From a technical perspective he is excellent, he has been mentoring many students all over the world for years and he perfectly knows the best techniques to make sure that you succeed in your goals. Notwithstanding the aforementioned, I believe his greatest asset is his emotional intelligence and empathy towards his students as well as the way of transferring knowledge to others, he understands very well what is your greatest struggle and he tailors the programme to your needs. Additionally, he always gives his best in all his sessions and he is always willing to help more when needed. I recommend Gmatbuddy and Ayham 200%, without them, I would have not made it.
I have no doubt that Ayham was the key to succeed on my Gmat. He is an expert GMAT tutor in every part of the exam, he is always flexible to meet and makes every effort to accomplish the objective. The content on the platform was also really useful. Choosing Ayham was a great decision and I totally recommend him!
Me ayudó mucho, enseñándome las claves de la gestión del tiempo y me dió la confianza necesaria para afrontar el GMAT.
Ayhman helped me to analyse my weaknesses (in reading comprehension) and improve my score to 660. In only three lessons he has been able to explain me an excellent strategy to face the reading comprehension difficulties and has suggested me a book to study on. After a few weeks, applying his method, I could increase the Verbal part from 28 to 35. Personally, I would recommend Ayham's course not only as a good general preparation to the GMAT, but also as a specificic study of a single topic.
Ayham was able to identify my weakness in our first conversation and came up with a perfect plan to improve my GMAT score! I would recommend him to anyone facing this exam!
I am highly satisfied with Ayham as a gmat tutor! – the website is great! It's really helpful!! 5 ? – His availability and rapidness to reply is also very good. Ayham always reply within minutes/hours and he answers the doubts very accurately. – His availability to meet is great! – All his advices, great as well!! And the way he explain is very suitable! I'm overall very satisfied with you, like 5
Las clases con Ayham fueron excelentes y me ayudaron a mejorar muchísimo los puntos más débiles de mi preparación para el examen (en mi caso, sobre todo la sección verbal) y a conseguir una nota final de 730. Destacaría también la atención que Ayham tiene para pequeños detalles de preparación/estrategia/metodologia que al final resultan hacer muchísima diferencia en el día del examen
Ayham ha sido un gran profesor en todos los sentidos. Después de hacer el gmat dos veces empecé a trabajar con él ya que estaba estancado. Él ha sabido identificar mis puntos débiles y corregirlos. Es un profesor paciente, honesto y que se implica al 100%. Aconsejaría a todo el mundo que trabajara con Ayham, tanto si estás iniciándote con el gmat como si ya lo conoces y quieres mejorar. Con su ayuda (y el esfuerzo propio) alcanzarás el objetivo que te propongas.
Ayham es el profe ideal para preparar el Gmat (verbal y quant). En primer lugar, pase por una renombrada academia de bcn y por otra parte también me lo había intentado preparar por mi parte, pero por más que lo intentaba no conseguía subir nota y mucho menos supe encarar la parte verbal. Ayham ha sido excepcional, domina a la perfección el temario, ingles perfecto y es un docente nato. Crea una estrategia personalizada para ti y te aporta todo el material necesario. Garantía absoluta!
Ayham ha sido capaz de hacer que vea las preguntas del GMAT de una forma distinta y que en poco tiempo llegue a unos resultados que antes de conocerle eran fruto del azar. Aparte de su método de aprendizaje, que no es el típico de estudiar fórmulas y memorizar cosas, Ayham es un profesor que está disponible en cualquier momento si necesitas ayuda, ya sea con los ejercicios o con el estado de ánimo. Cualquier persona que tenga problemas con el GMAT debería considerarlo como profesor.
Worth it! Great return! With the help of Ayham I managed not only to beat my brothers in GMAT but also to get the score that I seeked. Don't get me wrong, you will have to put lot from your side but he will guide you and maximize the results. As an engineer my problem was mainly verbal, I struggled a lot with it. He finally help me get a sufficiently good verbal so that my overall GMAT score was the highest in the less time possible.
Ayham me ha ayudado muchísimo no solo a la hora de prepararme para obtener una excelente nota en el examen del GMAT, sino también con posterioridad debido a su experiencia para posibilitar mi acceso a un MBA top. Muy contento con sus servicios, relación muy amistosa, amable, siempre disponible…un 10.
Ayham me ha ayudado muchisimo para Gmat. Su metodo es infalible. Te enseña desde la base para que puedas aplicar todo el conocimiento y asi sacar una gran puntuación en Gmat! Esta totalmente preparado y entregado!!!200% recomendable!!!!!!
After doing 40% of The Economist's online academy on my own I need someone to help me focus on the exam. I had only 3 weeks so it was a great challenge but with Ayham I was able to achieve the 200 points increase I needed. He is 100 % available and easy going. He adapted very fast to my way of thinking and identified my weaknesses very quickly and gave me the advice I needed. He has online material, I couldn't see much of it because my lack of time. I totally recommend him!
Contacté con Ayham, a recomendación de un amigo, ya que me había estancado estudiando el GMAT y no sabía como subir la nota. Ayham se centró en analizar mis puntos débiles y me ayudó a preparar diferentes estrategias para solventarlos.
Ayham is patient, positive and knows the GMAT inside out. He really helped me to understand the quant section by deconstructing complex math questions into easy steps in less than two minutes. His approach to teaching the GMAT is quite different from the standard 10 people class sessions. Ayham is a gmat tutor who will help you evaluate your strengths and weaknesses in detail and plan a personalized roadmap with clear actions for you to follow. He's always available when you need him – a true gmatbuddy.
Months ago I decided to apply for an MBA and to prepare my GMAT I did an intensive curse of 3 weeks in an academy, all the exercises from the Official Guide book and I studied a lot of hours, however may hard work didn't pay off. I decided to change methodology and I contacted Ayham. We started the classes and he designed a tailored programme based on my weaknesses in quant and verbal. He sent me online materials with exercises and explanations, logic books to improve my Critical reas
Ayham is the most patient, full of knowledge and enthusiastic gmat tutor! I am a linguistics and literature graduate, hadn't touched mathematics in over 6 years and needed GMAT of my Master. After teaching me the basics, he did an amazing job helping to solidify the concepts and take my problem solving abilities to the next levels, but also showing me test tips and tricks. He wants you to succeed, so he will always be supportive and push you! I highly recommend Ayham to anybody!
La verdad es que ha sido un GMAT tutor excelente. Muy útil para empezar a preparar el examen y hace un buen seguimiento sin querer hacer nunca más clases de las necesarias. En muy poco tiempo he subido drasticamente los resultados. Lo recomiendo.
Ayham es un profesor que sabe identificar tus debilidades y te ayuda a reforzarlas de cara a un examen que conoce a la perfección. Sus ejemplos y ejercicios particulares ayudan a enfocar el examen de una manera diferente a la vez que sencilla, pensando siempre más alla de la pregunta, es decir "out of the scope"
El mejor profesor que puedes contratar para preparar el examen de GMAT. Altamente cualificado. Es una persona comprometida, paciente y responsable. Se adapta a tus horarios y a las circunstancias de cada alumno. Planifica la materia, consecuente con las circunstancias de cada uno. Proporciona técnicas de trabajo y comprensión a los diferentes tipos de ejercicios. Por mi experiencia recomendable 100%. Un placer haber contado con su ayuda para la preparación del GMAT.