More than GMAT PREP
Beat the GMAT and learn skills that last a lifetime
GMATBUDDYS now in
SMASH THE GMAT ONCE AND FOR ALL
Many fail to make a big change on their GMAT score because they approach the GMAT as they would an exam that requires memorization.

The GMAT is NOT a test of memory.

It's a high performance test that measures your reasoning under pressure.

This means that if you are far away form your target GMAT score.

1. You cannot study in a linear fashion and
2. Crash courses and bootcamps will be a waste of time.

Why?

Imagine that you don't speak French.

Will a crash course prepare you for a debate on French T.V. tomorrow?

Notice the word debate.

A debate is LESS about memorizing words now and MORE about how well you have internalised using them.

It's about creating coherent arguments under pressure.

The GMAT is the debate, and strong performance is:

LESS about the concepts you memorize now and MORE about how well you can use them to make decisions under timed conditions

This is key —> Under TIMED conditions

Most courses fail to help you execute under timed conditions because:
They are
one size fits all



DO NOT develop your foundations
DO NOT develop your reasoning
DO NOT prepare you psychologically
DO NOT prepare you to think under pressure

And you will therefore not see big improvements because you:

Did not adapt your reasoning to function under timed conditions.



Remember:


If you do not change how you think you will not improve your score.

It's that simple.

To improve your score you need to become a lean mean thinking machine that reasons quickly, explicitly and consistently under timed conditions.

and this is where I come in.

I will help you develop a better thought process to think and solve better under time, all the time, for long periods of time.

The tenets of gmatbuddy are:

Strong foundations
Explicit reasoning
Tough psychological conditioning

With the ultimate purpose of reasoning clearly and explicitly under timed conditions.

This is not easy, and often requires more than one iteration.

There are no tips and tricks that will magically give you a +100 point push.

There are no empty guarantees, just a promise that I will teach you a process that you can follow to improve your reasoning.

What we can do depends on where you are in the preparation process.

Step 1 is to find out how far you are from your target GMAT score. Start here:
The BIG SECRET about the GMAT is that your past has more to do with your score than any GMAT prep course you could take. Take 5 minutes to fill out this form and estimate the time you need to score a 700.
---
GMAT PREP SUCCESS STORIES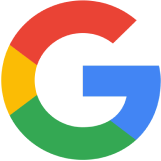 Ayham helped me enormously on my GMAT preparation to pursue my MBA. He is very patient and focuses on your abilities rather than a pre-assembled program. Also, he provides you with tools beyond academics to help you get the best performance possible.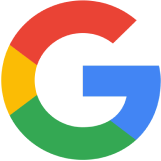 Great preparation, tailor made to the student's needs. GMAT Buddy can help students of all levels of expertise ace the GMAT. With one on one lessons to improve test strategies and reasoning, as well as recommended tasks to prepare outside class, GMAT Buddy can really take students to the next level. From my personal experience, I did some initial prep for the GMAT on my own, but it was only after GMAT Buddy that I truly grasped the concepts and jumped to the next level. 100% recommend this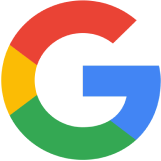 Great help for the GMAT prep. Highly reccomend working with Ayham. I contacted him for a last push during my study for the GMAT, and quickly identified my weaknesses to work on! Great experience!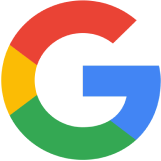 Gmatbuddy and Ayham are a must when it comes to GMAT preparation, specially under tight deadlines or if you are struggling with how to prepare it. I got a recommendation from the admission team of the business school I was planning on attending and I am sure that I made the right decision, as I would not have made it without him. Ayham helped me to achieve the score I needed to secure admission and was key to boost my score from 570 to 680 in 3 months, something that I thought could not be possible. He has done so by his unique approach to the exam and his one-on-one sessions. The program and the way you study will be tailored to your specific needs, which I found to be unique compared to other programs. Also, the way the program is taught focuses on strengthen your foundations and the way you approach the exam, not just repeating questions over and over (which you will eventually have to do, of course). Ayham has helped me to think differently, faster, and more efficiently, which really helps to approach the test questions in a more clear and easier way. The method was easy to follow, well-structured and almost fun (as fun as studying for the GMAT can be). It consists in numerous courses and quizzes that cover all topics included on the exam, with detailed presentations and explanatory videos that made my life way easier. You can also track your progress easily and very intuitively to understand what your weak areas are, how long you take per question, and what is the most efficient way of solving them. Furthermore, one-on-one sessions with Ayham are what puts it all together. He is an outstanding teacher, his explanations are clear and concise, technically he is excellent and there is no question he cannot answer. Nevertheless, for me his greatest asset was his ability to motivate you and make you believe that you can achieve your goal, even when you are really struggling and think it is not possible. He is always available, listens, cares and has great emotional intelligence to guide you through the sometimes-painful process of studying for the GMAT. Therefore, for me Ayham does not only prepare you for the GMAT, but also teaches you how to think in a more efficient and clear way. You will not only invest on skills that are valuable to get a great GMAT score, but also on skills that will be key to perform at your highest in business school and at your job. In conclusion, I am very grateful to Ayham and I definitely recommend him to anyone who is looking to prepare for the GMAT, as his tailored method and unique counseling will enable you to ace the exam and learn to think differently, faster and more efficiently.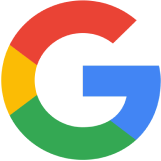 Ayham from Gmatbuddy comes highly recommended by both family and friends, and it's not hard to see why. As someone who had been out of the classroom for over seven years, I needed all the help I could get to prepare for the GMAT exam, and Ayham's helpful attitude and availability proved invaluable. What sets Ayham apart is his unique method of preparing for the GMAT exam that delivers significant score improvements in a shorter time frame. The method is easy to follow, not overwhelming, and even enjoyable. However, it's the personal touch and one-on-one sessions with Ayham that truly make the difference. Throughout my preparation process, Ayham was always there for me, regardless of the time zone differences due to my frequent travels. He provided clear explanations to all my doubts, listened to my concerns, and provided much-needed encouragement. I was amazed at how he taught me to approach complex problems with simple solutions, which accelerated my progress significantly. I highly recommend Gmatbuddy and Ayham to anyone looking to prepare for the GMAT exam. Ayham's personalized counseling and unique approach to teaching will give you the ability to see through problems and boost your progress greatly. I'm grateful to Ayham, and I'm not sure I would have made it into an MBA program without his guidance.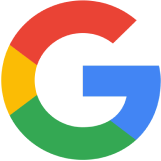 Ayham was an excellent tutor, incredibly supportive throughout and curated a study plan according to my needs not only for a grade but specifically for the business schools I was interested in. Ayham has an incredible bank of resources that he has made which were invaluable for my studies and really helped as it's often difficult to find reliable material for the GMAT. He is an incredibly kind person and I couldn't recommend him highly enough.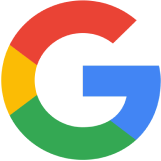 Regardless your knowledge, bachelor, overall background or time that you need to dedicate to the GMAT, Gmatbuddy led by Ayham is just the perfect and more tailored mentoring programme that you can have in order to stand out and boost your GMAT. In my experience, Ayham has helped me greatly not only to score a better GMAT grade when I was struggling the most but also to learn faster, more efficiently and think differently to face my GMAT and MBA goals in a better way. Ayham is an outstanding professional and person. From a technical perspective he is excellent, he has been mentoring many students all over the world for years and he perfectly knows the best techniques to make sure that you succeed in your goals. Notwithstanding the aforementioned, I believe his greatest asset is his emotional intelligence and empathy towards his students as well as the way of transferring knowledge to others, he understands very well what is your greatest struggle and he tailors the programme to your needs. Additionally, he always gives his best in all his sessions and he is always willing to help more when needed. I recommend Gmatbuddy and Ayham 200%, without them, I would have not made it.